Soft Lithography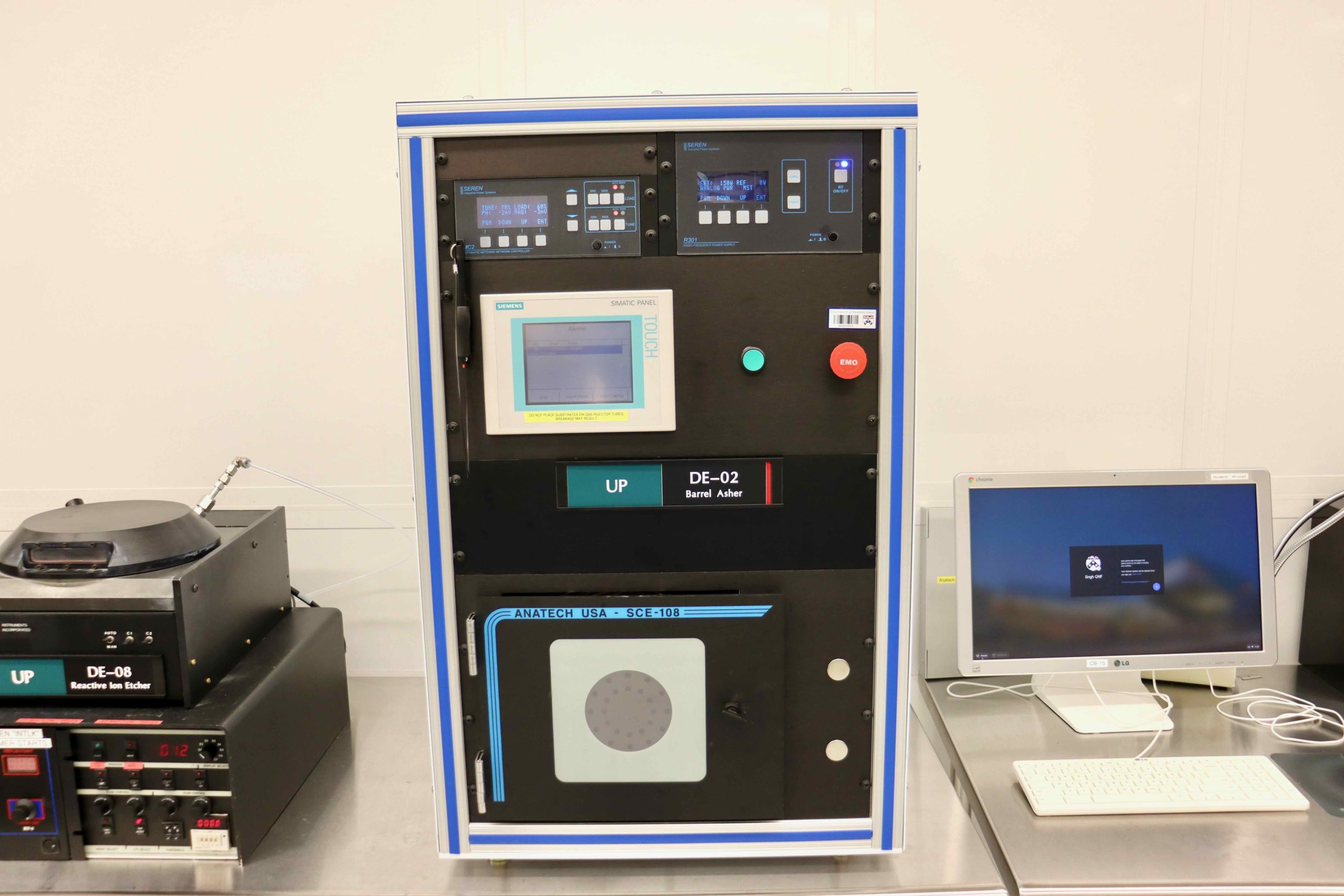 Anatech SCE 108 Barrel Asher
TOOL ID: DE-02
Anatech USA's SCE-100 Series Inductively Coupled (ICP) Plasma systems are extremely effective for a Plasma Ashing process to activate a surface prior to bonding PDMS, e.g.
Process gases is O2. Sample sizes are pieces to 100mm round wafers.
Go to Page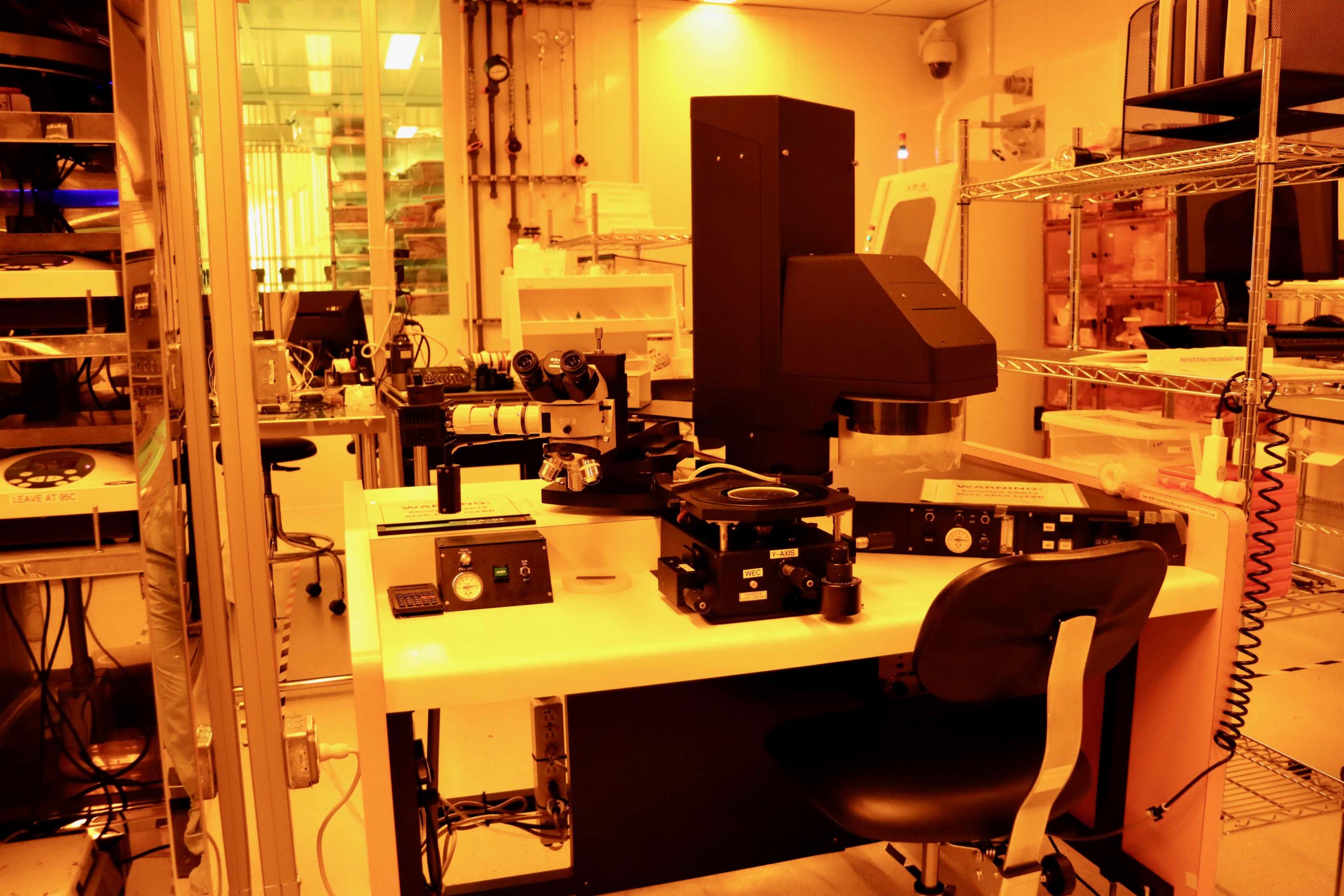 ABM 3000HR Mask Aligner
TOOL ID: MA-03
The 3000HR series Mask Aligner is high resolution, Contact/Proximity Aligner. The system offers precise and repeatable sub-micron alignment and exposure for many wafer and substrate sizes. This includes sensitive, brittle and odd shaped materials. The precision wedge-error compensation vacuum chucks offer consistent mask to substrate planarization for accurate separation adjustment and ease of alignment.
Specifications:
350 Watt UV Exposure System with Intensity Controlling Power Supply
365 nm Output Intensity – Approximately 20-25 mW/cm²
400 nm Output Intensity – Approximately 40-50 mW/cm²
Uniform/Collimated Beam Size: 5.0″ Diameter
Beam Uniformity: ± 3-5%
Adjustable Expose Timer: Adjustable from .1 to 999.9 Seconds
Nikon Single Field Binocular Microscope with 5x, 10x, & 20x Objectives, 10x Eyepieces, including Adjustable Coaxial Illuminator.
Stationary Mask Alignment Module with X,Y,Z, and Theta Motion
Electronic/Pneumatic Operator Control Panel
Top Load Vacuum Holders for 4" x 4 and "5" x 5" Masks
Planarizing Vacuum Chuck for Piece Parts (up to 1" Diameter) & 4" Wafers
Z axis Adjustment: ±750 µm
Mask-to-Substrate Separation: settable in 10 µm increments
Front-side Alignment Accuracy: < 0.5 µ
Printing Resolution: Near UV < 0.8µm
Go to Page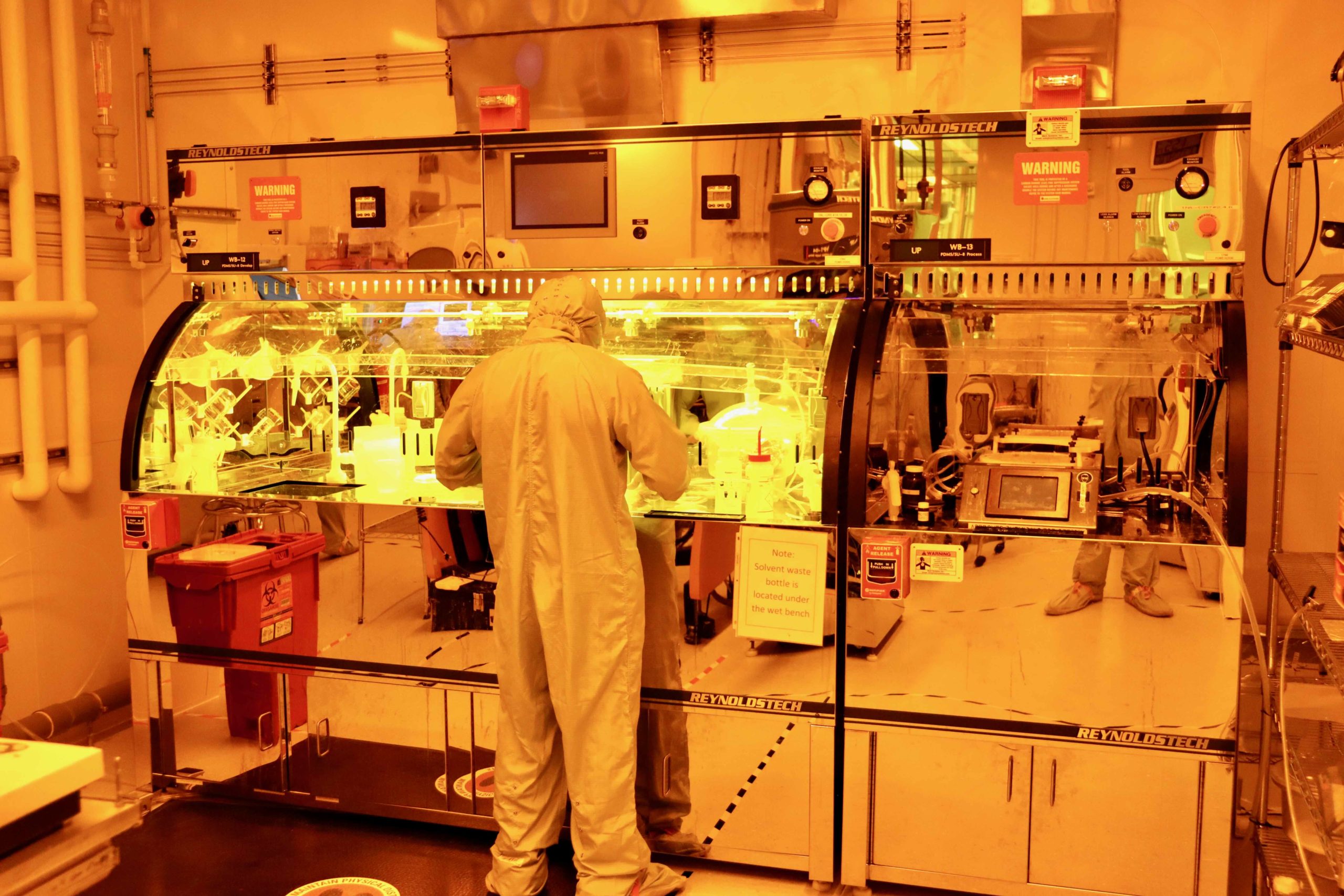 Spinner and Solvent Processing Benches
SU-8/PDMS Resist Spinner
TOOL ID: SPN-07
Maximum speed of 10,000 rpm
User friendly programmable interface
Programmable step functions (up to 10 steps per recipe)
Programmable process control
Wafer sizes from pieces through 150mm
Go to Page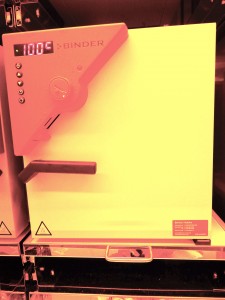 Vacuum Oven
Vacuum oven capable of reaching ~10 Torr with digital gravity convection for curing samples from 25-250C
Go to Page