UHV VT AFM
UHV VT AFM
Scan range
Z – resolution 0.01 nm
Tunneling current:
Gap voltage
± 5 mV to ± 10 V; applied to tip/cantilever, sample grounded
Vacuum achievable:
Sample size
Temp range
Imaging modes
Contact, tapping, and FM noncontact
Accessories
LEED, Auger electron spectroscopy
Evaporator, leak valves for controlled gas environment, sputter gun
Controller
20-bit, <25μV noise @ 60kHz up to 24 data acquisition signals
Applications: Atomically-resolved imaging of surfaces. Surface reconstruction. Friction and adhesion measurements. Surface potential and conductive AFM. Scanning Gate Microscopy. Scanning Kelvin Probe + Local dielectric AFM.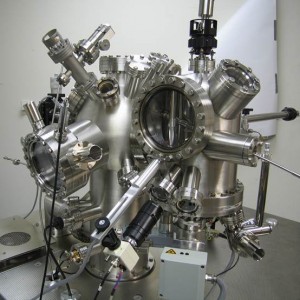 UHV VT AFM