SUSS MicroTec MA-6 Mask Aligner
SUSS MicroTec MA-6 Mask Aligner
TOOL ID: MA-01
The Dedicated Solution for Industrial Research and Operator Assisted Alignment
Designed for R&D, pilot line and production environments, the MA/BA6 Gen3 enables production-friendly research. It allows easy and cost effective process transfer from laboratory to production. Key components such as high resolution optics, precise alignment system and graphical user interface perfectly match with the SUSS production aligner platform.
High resolution (HR) optics allows patterning of structures below 0.5μm
Operator assisted and auto alignment permits down to 0.25μm alignment accuracy
Advanced automatic functions for maximum process control
Process compatibility with automatic equipment
Optimized split field microscope with direct viewing and/or LCD flat screen options
Allows utilization of tool sets from the previous MA/BA6 platform
Pieces through 150mm wafers.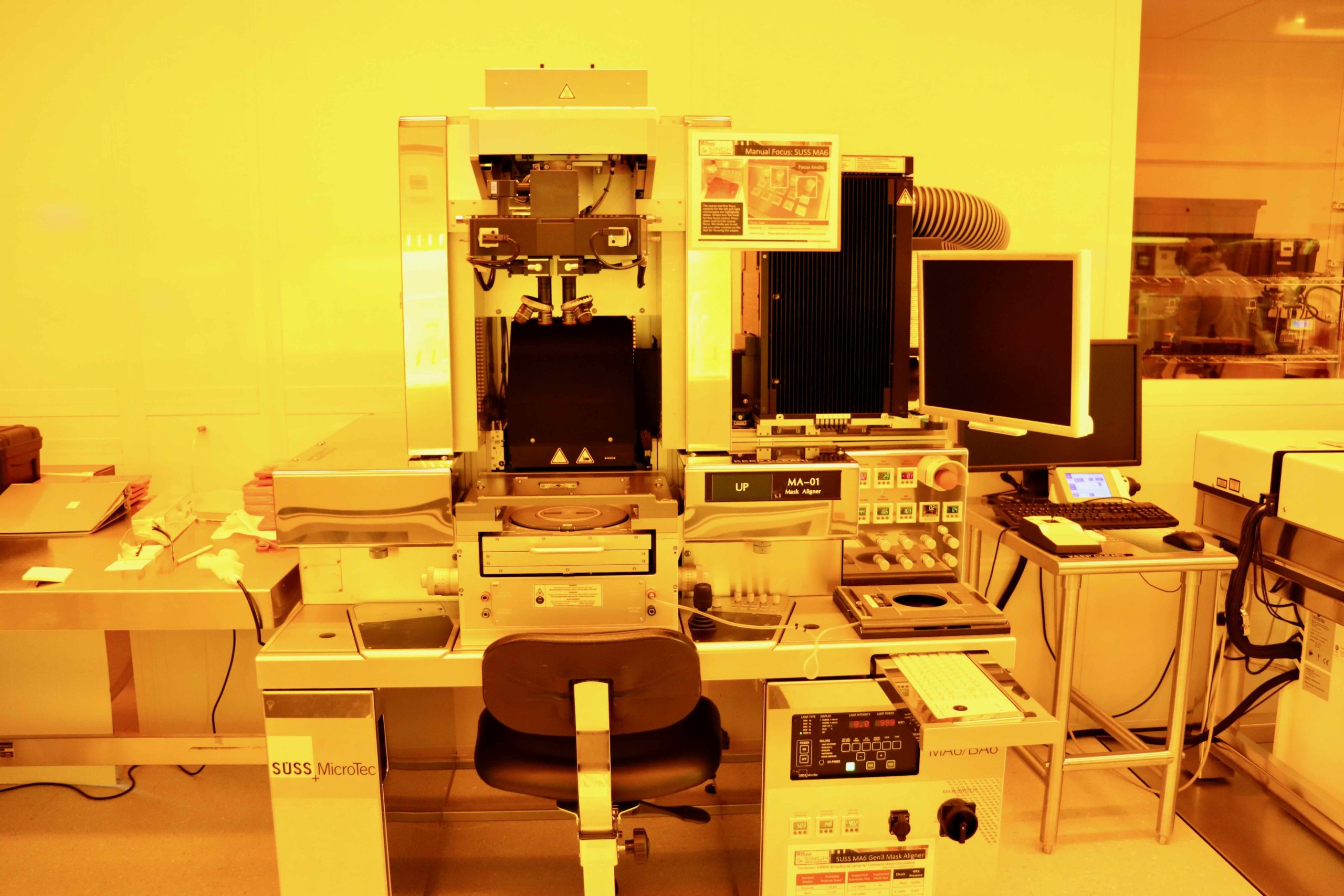 SUSS MicroTec MA-6 Mask Aligner