SPTS Rapier Si DRIE
SPTS Rapier Si DRIE
TOOL ID: DE-03
With an installed base of over 1000 DRIE process modules, SPTS' market-leading position is spearheaded by the Rapier module, which etches Si using Bosch switched processing as well as non-switched etching for tapered profiles, wafer thinning and via reveal.
Advantages of SPTS Si DRIE
Patented dual plasma source design with independently controlled primary and secondary decoupled plasma zones, with independent dual gas inlets. This results in a highly concentrated and uniformed distribution of radicals.

High etch rate
Excellent uniformity
Controls tilting of deep features across the wafer

Inherent multi-mode flexibility also allows complementary oxide etching within the same hardware.
Delivering unparalleled process capability with world-class productivity & cost of ownership benefits, SPTS' DRIE process modules are used in a wide variety of applications across multiple end markets.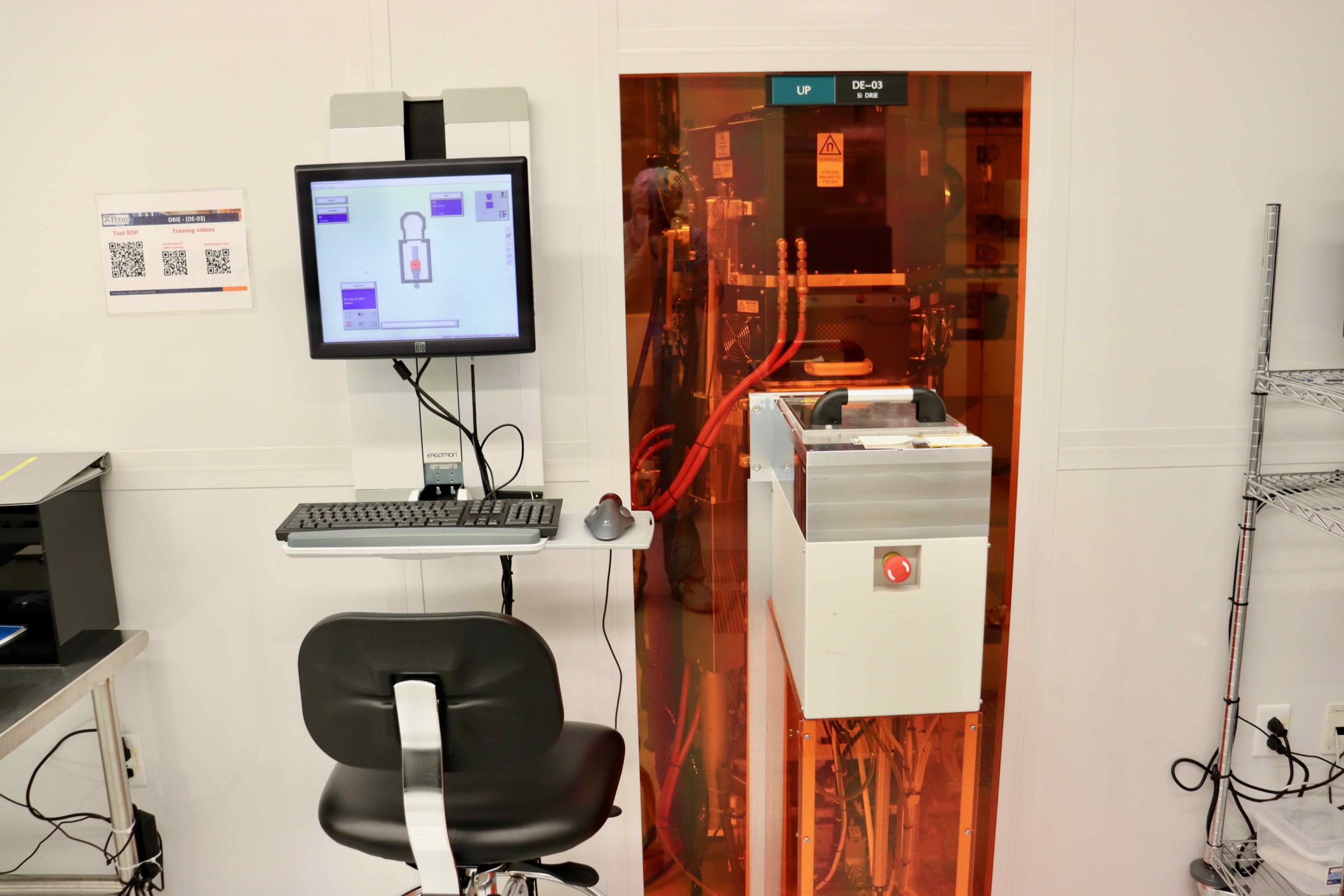 SPTS Rapier Si DRIE