Elionix ELS-7500EX EBL
Elionix ELS-7500EX EBL
TOOL ID: EBL-01
Ultra-high precision lithography with a resolution of 10 nm and with high stitching and overlay accuracy.
Specifications
| | |
| --- | --- |
| Electron gun emitter | ZrO/W thermal field emitter |
| Acceleration voltage | 50kV,30kV,20kV |
| Minimum line width | 10nm |
| Specimen size | 6″ (maximum) |
Features
Ultra-fine lithography.
The 2-nm diameter spot beam allows the ultra fine pattern writing of 10 nm width. ELS-7500EX incorporates SEM function that serves for exposed pattern observation.
High stitching and overlay accuracy.
ELS-7500EX provides overlay accuracy of 30 nm that supports mix-and-match with photolithography.
The recipe function, with saved optimum beam settings, provides the ease of the operation.
The stage with a built-in laser interferometer and beam positioning resolution of 0.31 nm with an 18-bit DAC provide a stitching accuracy of 30 nm.
High performance with compact configuration. Ease of operation with PC control.
Integration of a Windows compatible GUI and CAD realizes a small footprint.
Electron optical condition control and CAD pattern design can be accomplished by simply using a mouse. A very user friendly system.
Application gallery

R = 100μm blazed circle
(Pitch in the radius direction 1.0μm)

L&S: 80 nm

Resist Thickness: 1.5μm || Line width: 25 nm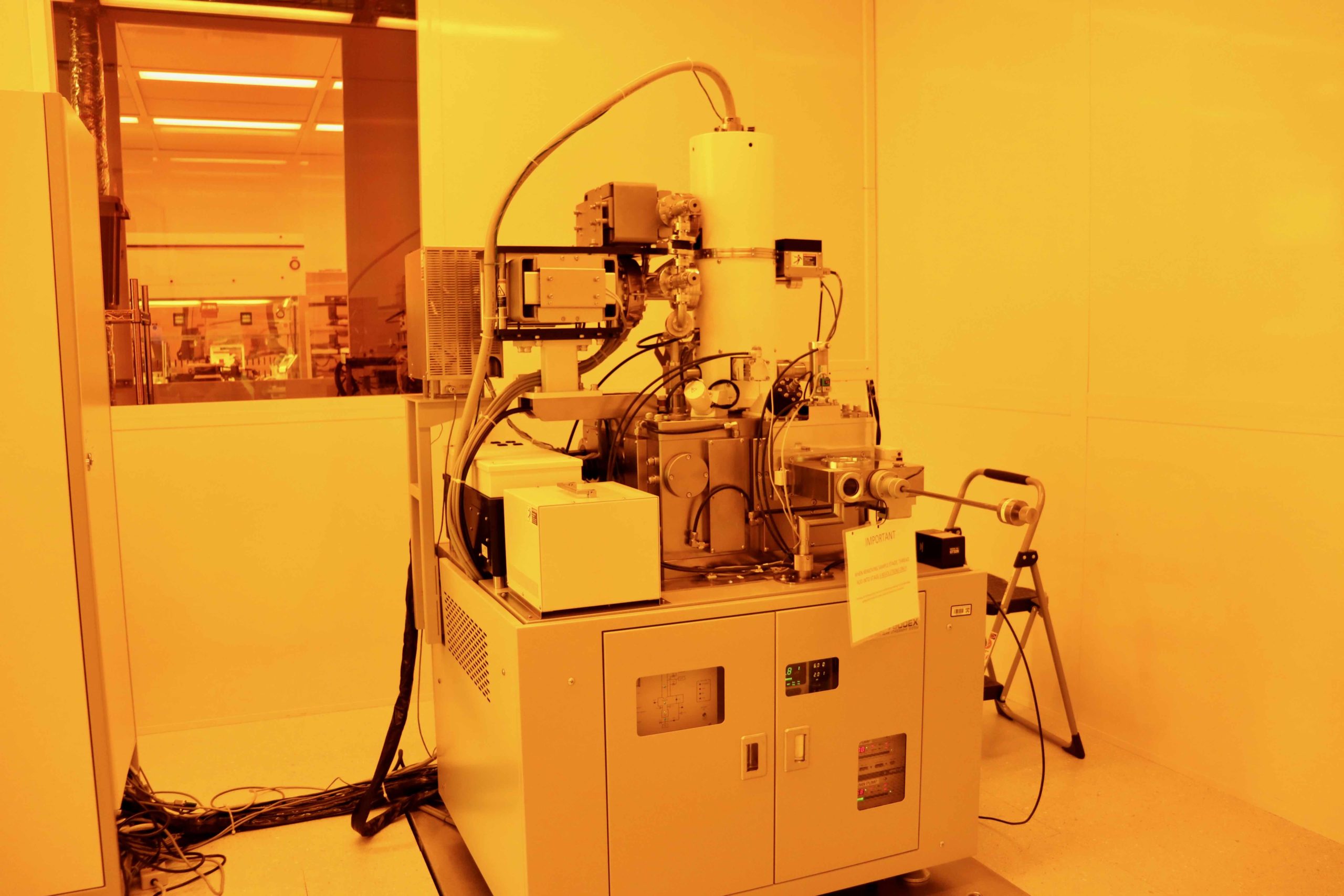 Elionix ELS-7500EX EBL